6 Tricky & Tough Interview Questions & Answers
1. What is the one big mistake that you feel that you have done in your career?
Through this question, the interviewer is looking for corrective responses to your mistakes.
Admitting your mistake is very important for any professional in his career as it is the very first step in rectifying your mistake.
Be honest and try to give an example wherein you have not only corrected the mistake but also learned from it.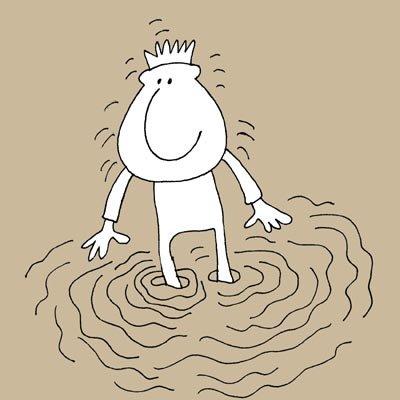 2. Why do you want a change when you are doing so well in your current job?
The interviewer in this case wants to know your definition of success — what exactly is driving you.
The employer also aims to analyze your situation at work through your response.
If you say that I'm really good and talented but my job sucks, it will not really help your case.
Every employer looks for a team player who can adapt well and be flexible to fit into their team.
So the answer should ideally be a combination of factors like current challenges at work, the opportunity for growth, more responsibilities, and improved CTC.
3. What is the one thing that you'd like to change in your current boss/colleagues?
The interviewer is trying to figure out the rapport you share with your boss/colleagues.
It is very important not to criticize your current company or your boss. But it leaves a very bad impression.
The interviewer also wants to know how good you are at managing your boss. You can always use an example where you actually changed that one behavior.
For example: In case your boss did not give you space as a professional and you actually convinced him to delegate more and take a review every fortnight. This would present you as a thought leader who is proactive and action-oriented.
4. What is more important — CTC or job satisfaction?
Although money is an important part for any professional while looking out for a change, it should not be the only reason for the change.
So obviously the answer cannot be one of them.
One of the candidates we'd interviewed said: "It is important that my company pays and treats me well".
Job satisfaction has a lot to do with the culture of the company.
So your answer could be CTC OR job satisfaction in isolation cannot be termed important. CTC and job satisfaction in equal measure would be important.
5. Do you carry your work home?
This question is very tricky because saying yes would mean you are not efficient to complete your work on time and saying no would mean that you are not flexible and passionate.
The best answer would be: I do carry my work home sometimes when the workload is more.
6. Have you ever been sacked?
The best answer here would be the truth.
In fact, even if you have been laid off and the way you reacted and handled it would show a lot of character which would work for you.
In case you had been asked to leave due to the economic slowdown you should be honest about it. Also mention how you coped with it and channelized your fears and insecurities.
Failure is an integral part of success.
You can always present your case as someone who has seen how life without a job is and therefore would take very work that much more seriously.